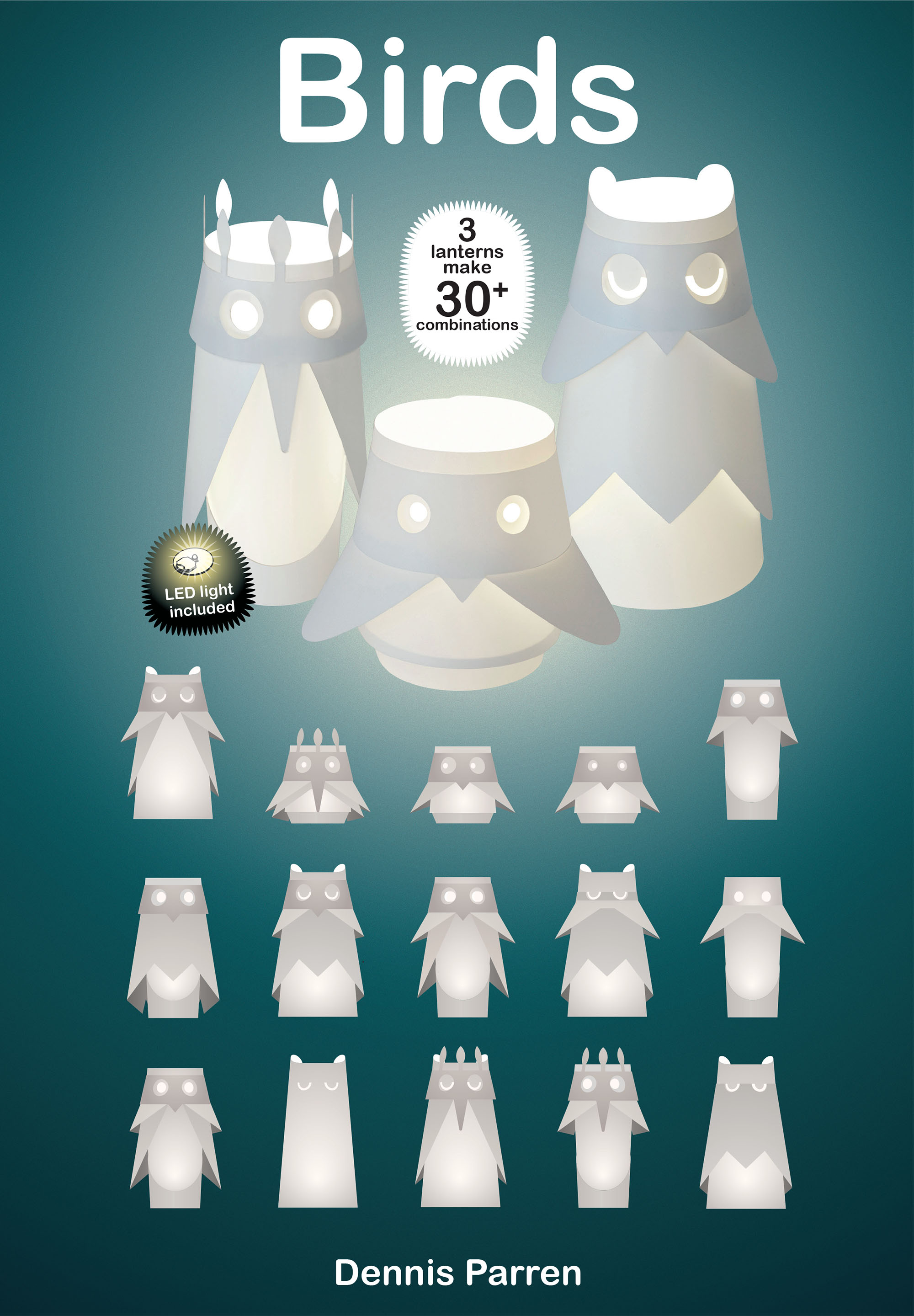 The Birds are back in town!
With new packaging and a new LED light, you can now again order them via our shop again :) The Birds set includes all 3 birds (Chick, Owl & Stork) and allows you to create 30 different combinations. Great to give as a gift, but maybe even better to have at home!
The Birds can be bought directly from our shop!